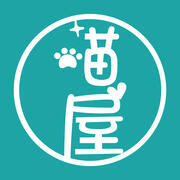 H&J's Tea House
---
Admission
| Admission Options | Days Available | Price ($ per person) |
| --- | --- | --- |
| Weekday Half Hour (no drink) | Mon-Thurs | 6 |
| Weekday Half Hour Combo (comes with drink) | Mon-Thurs | 11 |
| Weekday Hour (no drink) | Mon-Thurs | 9 |
| Weekday Hour Combo (comes with drink) | Mon-Thurs | 14 |
| *Study Special (no drink) | Mon-Thurs | 11 |
| *Study Special Combo (comes with drink) | Mon-Thurs | 16 |
| *Friday Study Special (no drink) | Friday | 13 |
| *Friday Study Special Combo (comes with drink) | Friday | 18 |
| Weekend Half Hour (no drink) | Fri-Sun | 8 |
| Weekend Half Hour Combo (comes with drink) | Fri-Sun | 13 |
| Weekend Hour (no drink) | Fri-Sun | 13 |
| Weekend Hour Combo (comes with drink) | Fri-Sun | 18 |
*You Must have work/study materials with
you in order to purchase the study special
(i.e., backpack, textbook, laptop)*
---
Milk Tea
Freshly brewed tea with an addition of dairy free creamer
---
Fruit Tea
Green tea customized with flavors of your choosing
---
Coffee
Made-to-order so you never have to worry about getting the end-of-day leftovers
---
Other
Not quite milk tea and not quite coffee!
---
Other Information
- All of our teas are made with dairy free creamer, but toppings may not reflect being dairy-free
- We do not add any caffeine into our drinks, but the natural concentration is present
- Exact nutrition information will be added later!No purchase of admission necessary to buy drinks
Prices do not reflect sales tax.
All sales are final.
Milk Tea
---
| Drink | Description | Price ($) |
| --- | --- | --- |
| Oolong Milk Tea | Almost chocolate-y; 1 free topping | 6 |
| Black Milk Tea | Darker tea but still creamy; 1 free topping | 6 |
| Vintage Milk Tea | Form of black tea with a rich flavor; 1 free topping | 6 |
| Green Milk Tea | Light and creamy; 1 free topping | 6 |
| Thai Milk Tea | Unique sweet flavor; 1 free topping | 6 |
Fruit Tea
---
Choose up to 2 flavors to put into your tea!
*Fruit Tea is $6. Comes with 1 free topping, Extra flavors and extra toppings are $0.50 extra
Grape

Green Apple

Guava

Honeydew

Kiwi

Lemon

Lychee

Mango

Passion Fruit

Peach

Rose

Strawberry

Yogurt
Coffee
---
| Drink | Description | Price ($) |
| --- | --- | --- |
| Hot Coffee | Straight up coffee with a bit of creamer and sugar | 5 |
| Iced Coffee | No flavors available yet, but stay tuned! | 4 |
Other
---
| Drink | Description | Price ($) |
| --- | --- | --- |
| Honeydew Milk | Creamy honeydew; 1 free topping | 6 |
| Taro | Sweet and has a beautiful purple color; 1 free topping | 5.50 |
| Iced/Hot Matcha | Strong herbal taste; 1 free topping | 6/7 |
| Sparkling Water | Carbonated water with 1-2 flavors | 6 |
| Lemonade | Lemonade, but you can pick 1-2 flavors | 6 |
| Slush | Smooth, flavorful ice; pick 1-2 flavors | 7 |
Grape

Green Apple

Guava

Honeydew

Kiwi

Lemon

Lychee

Mango

Passion Fruit

Peach

Rose

Strawberry

Yogurt
toppings
---
| Topping Category | Options |
| --- | --- |
| Boba | Brown Sugar (+$0.50); Honey (normal); Crystal |
| Jelly | Coconut; Green Apple; Lychee; Mango; Rainbow |
| Popping Boba | Lychee; Mango; Passion Fruit; Peach; Yogurt |
| Milk Cap | Regular (+$1.00) |